The University of Texas Health Science Center at San Antonio
Legislative leadership creates the largest endowment benefiting children's cancer research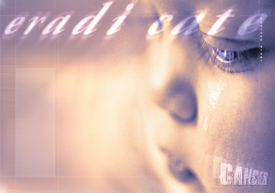 Part of the mission at The University of Texas Health Science Center at San Antonio (UTHSCSA) is to eradicate children's cancer, the leading cause of death from disease in childhood. In 1999, as part of the tobacco settlement payments received by the State of Texas, the 76th Legislature created a $200 million permanent endowment for UTHSCSA. It is the largest endowment dedicated for children's cancer research. The Texas Legislature sought to create a healthy future for children by promoting research and applying the results to the prevention and treatment of children's cancer.
Cancer in children is tragic. When it happens, parents need to know that their children are getting the best treatments available. Medical teams soon will be hard at work conducting research on the prevention, diagnosis, and treatment of childhood cancer and disease intervention through therapies and vaccines at the Children's Cancer Research Center. The focus on children's cancer is important, since children are prone to a different set of cancers (for example, leukemia, brain tumors, bone tumors) than adults where cancer of the lung, breast, prostate and colon predominate. The Health Science Center's researchers will develop additional programs in the fight against children's cancer and will continue to seek new information, largely with funding from the Permanent Health Fund.
The endowment, valued at $222.5 million as of August 31, 2000, distributed $9 million in support for the fiscal year 2000. Distributions for the year ending August 31, 2001, will increase to $9.2 million. Substantial progress has already been made - expanding existing programs in childhood cancer research, recruiting a nationally known director for the center, and designing a state-of-the-art research building.