The UT System Intermediate Term Fund (ITF) was established in February 2006 and is a pooled investment fund for the collective investment of operating funds and other intermediate and long-term funds held by UT System institutions and UT System Administration.  The ITF was created to improve the efficiency of operating funds management and to improve investment returns on UT System operating reserves.
The ITF functions similar to a mutual fund in which each eligible account purchases and redeems ITF units on the first business day of each month at the market value per unit at the time of purchase or redemption.  A distribution is paid on the first day of each month based on a percentage of each unitholder's prior month beginning balance.
The primary investment objective of the ITF is to maximize investment returns within the risk parameters as specified in the ITF Investment Policy Statement without regard to the distribution rate.   The secondary investment objective is to preserve the purchasing power of ITF assets by earning a compound annualized return over rolling five-year periods, net of all direct and allocated expenses, of at least inflation as measured by the Consumer Price Index (CPI-U) plus 3% and to generate average annual returns net of all investment-related expenses, in excess of the policy portfolio as approved in the ITF Investment Policy Statement, over rolling five-year periods.  The policy portfolio is the index or benchmark for the intermediate term funds that UTIMCO manages. The return of the policy portfolio is the sum of the target-weighted benchmark returns for each asset class.  The ITF is invested in a broad mix of investments and is actively managed to policy portfolio. UTIMCO allocates the ITF's assets to internally and externally managed portfolios in accordance with guidelines approved in the ITF Investment Policy Statement.  In doing so, UTIMCO increases the operating resources available to the UT System institutions which invest in the ITF.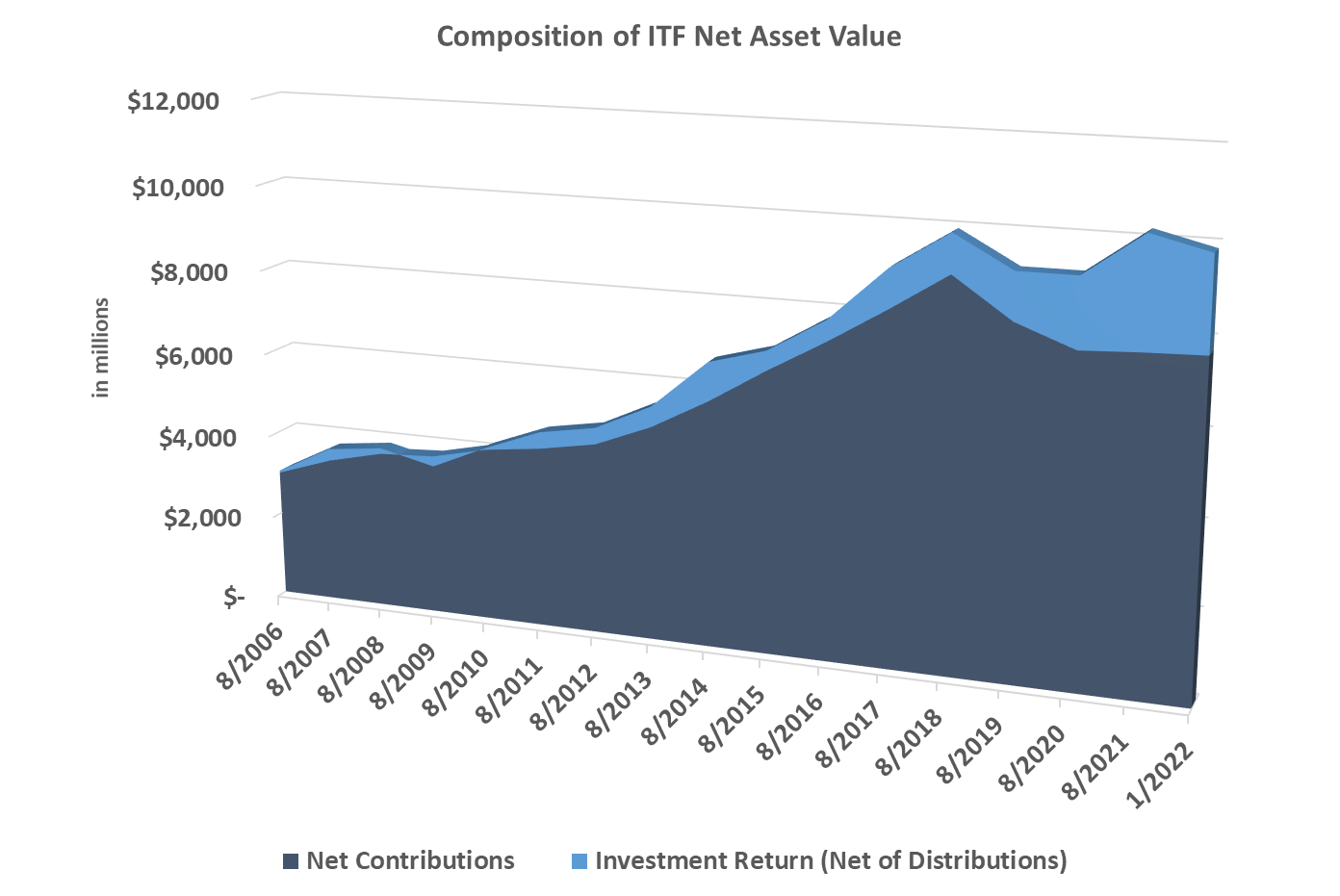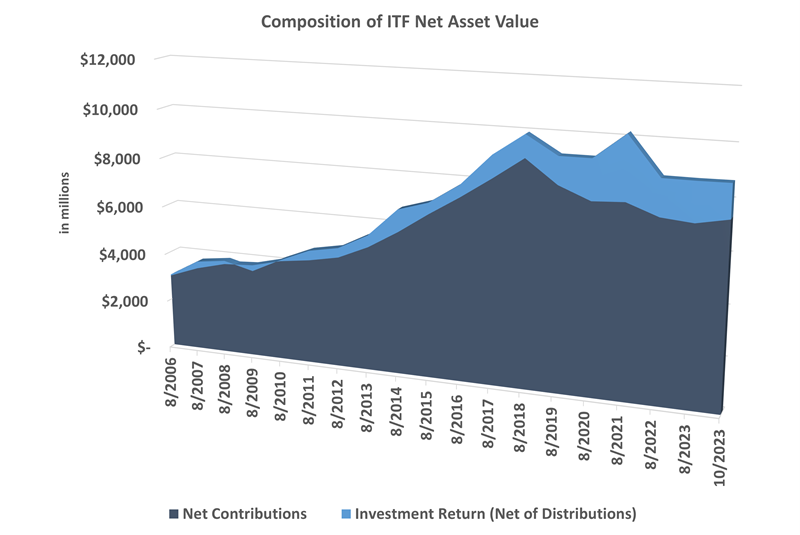 ITF Beneficiaries
UT Arlington
UT Austin
UT Dallas
UT El Paso
UT Permian Basin
UT Rio Grande Valley
UT San Antonio
UT Tyler
UT Southwestern Medical Center
UT Medical Branch at Galveston
UT Health Science Center at Houston
UT Health Science Center at San Antonio
UT MD Anderson Cancer Center
UT Health Science Center at Tyler
UT System Administration